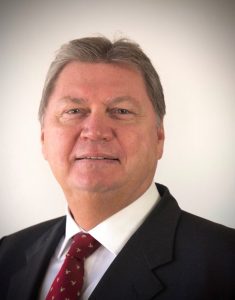 It is my privilege to be President of the Grateful Society this year, following on from Dr Jacqueline Cornish OBE and indeed all the previous Presidents, who have collectively contributed so much to the wellbeing of older people in Bristol and the surrounding areas over many years. The Grateful Society was founded in 1758 and provides support and funding to locally based charities that are dedicated to assisting older people in attaining a better quality of life.
Jacqueline achieved a great deal for the Society in 2019/20 and I was delighted to join her on some visits made to the charities we support, prior to the restrictions imposed by Covid-19 in March last year. Since then, successive lockdowns have prevented me from making further visits given the limitations with which we are all having to contend.
The Covid pandemic has caused older people to become more vulnerable as a consequence of the need to shield and maintain social distancing. Isolation has resulted in increased loneliness, particularly for the less fortunate in society, many living alone with frailties and other health-related conditions. We have witnessed a concerning loss of resilience among older people, along with the risks of a decline in physical and mental health, which may delay the recovery phase once the effects of the pandemic have been overcome.
From the proceeds of our Annual Presidential Appeal, donations and legacies, The Grateful Society supports several Day and Community Centres. These include Lunch Clubs, Memory Cafes and After Stroke Clubs, where friendship, advice and the pleasure of mixing with others, means so much to older people, some of whom only leave their homes for these regular events. During the pandemic, these events have had to cease as Centres have been forced to close temporarily, increasing our concern for many isolated elderly people at this time.
We have responded by increasing our funding to meet the crisis and are distributing as much as we can muster to several local charities enabling them to respond in innovative ways to the needs of the elderly. In addition to our usual activities, we have for instance, together with the Anchor Society and Dolphin Society, funded the FareShare charity to help deliver food daily to 750 elderly people, often living alone. We have also funded Bristol After Stroke to hire trained counsellors to deliver phoned support to patients who are recovering from a stroke but lack access to face-to-face rehabilitative therapies. We have also with the Dolphin Society provided funds to the Marmalade Trust to deliver hundreds of Christmas meals and hampers to elderly people in need.
The Grateful Society embraces the diversity of the many organisations we already support, whilst seeking further opportunities to engage, understand, support and help older people in diverse and multicultural communities across Bristol and surrounding areas.
Our Trustees are as ever keen to help improve the health and wellbeing of all senior members of our community and I look forward to playing my part in driving forward our worthy objectives during the course of this year. We would warmly welcome your help. Donations are always gratefully received and fully applied to the important work we enable a range of carefully considered local charities to carry out.
Allan Rosengren
President 2020/21
What we've been up to
Find out more about how we've been making a difference.
Pill Lunch Club
Members of the Pill Lunch Club enjoying their 2021 Christmas Lunch.
Bristol After Stroke Café Visit
Both our incoming President, Dr Bhupinder Sandhu and our outgoing President, Allan Rosengren, enjoyed tea whilst visiting the new Bristol After Stroke Café at St Monica's in Westbury on Trym, Bristol.
Visit to Somali Resource Centre by Dr Sandhu
Our new President's first visit of her tenure was to the Somali Resource Centre in Barton Hill, Bristol.  Dr Bhupinder Sandhu met with the Elders and enjoyed a lunch with them, whilst finding out more about the health education the provide, advice they give and the community work they do.
View all Organisations
The Three Presidents Meet
The picture shows the three Presidents Steven West CBE (Anchor), Vanessa Moon (Dolphin) and David Powell (Grateful) at one of their regular meetings which take place to ensure that best practice is shared between the three societies."
The three societies are all independent and all work hard to raise monies and ensure that they continue to support various good causes involving the elderly in and around the Bristol area.
Find Out More