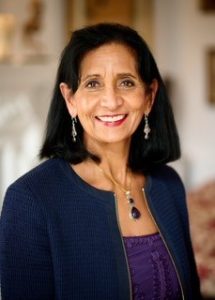 I am greatly honoured and delighted to be given the opportunity to serve as the President of the Grateful Society in this the Platinum Jubilee year of her Majesty the Queen. The Grateful Society, founded in 1758, is one of the oldest still active charitable societies in Bristol. Its purpose is to help improve the physical and mental wellbeing and independence of older people in Bristol and surrounding areas. Under the leadership of many eminent and effective Presidents the Grateful has raised significant funds each year. Funds that have been used directly to support local grassroot partner organisations to improve the quality of life of older citizens. These organisations, along with their amazing volunteers, contribute hugely to the wellbeing of older people many of whom are vulnerable and lonely. Some have chronic conditions such as dementia, mobility problems, including stroke, and depression often due to loneliness or following the death of a partner.
For those of you who do not know me, Bristol has been my home for the last 33 years. I qualified in medicine at University College, London and gained my doctorate at Great Ormond Street Hospital, London. I first visited Bristol when I was invited to apply for a Consultant post at Bristol Children's Hospital/ Royal Infirmary by the late Professor David Baum. Apart from my work as a Consultant establishing and developing the first regional paediatric gastroenterology unit to serve the Southwest. I have a strong commitment to public service. I have served on the Governing Boards of a number of National and international organisations. Locally this has included Clifton High School, the University West of England (including as Vice-chair), and the Old Vic Theatre school. I have gained immensely from all of that experience, particularly in recognising the sheer breadth and depth of the generosity of Bristolians. Now as president of The Grateful Society I am looking forward to helping to improve the physical and mental wellness of older and vulnerable people.
I have been fortunate to have advice from many of my predecessors including Julian Telling, David Powell ,Susan Darwell-Smith, Robert Drewett, Mark Hill and our recent past Presidents Alan Rosengren and Dr Jackie Cornish, who admirably navigated the Society through the Covid pandemic. I was able to visit, with Alan Rosengren, a number of the charities, communities and organisation to whom the Grateful Society makes grants. During these visits I have become very aware of the sheer range of activity and support both physical and mental that we help our partner voluntary organisations to provide to their members. Activities the Grateful has funded include contributions towards weekly lunch or tea, get togethers, with activities such as singing, quiz, dancing, exercises, and invited talks including on healthy living, outings to pantomimes, summer, and New year parties, hire of venues, and essential transport to and from venues. Our support during Covid has enabled those living alone or who are disabled to have food hampers at Christmas, essential food shopping, regular telephone calls from volunteers, and zoom chats that made all the difference to their day.
In order to get first hand knowledge and give our partners moral support I have visited and participated in the activities of Weston Speakability Stroke Club, Nailsea Memory Café', Corner Club, After Stroke, Somali Elders, BS3 Community lunch for Elders, Old Patchway Pensioners Club, Holy Trinity Lunch Club, Bristol Music Trust and Marmalade Trust lunch. It has been humbling and inspiring to see the sheer dedication of the volunteers the organisers and indeed the joy and camaraderie of the members of these organisations dedicated to the care and support of the elderly, the isolated and those in need. I am sure the founders of the society and past presidents and donors would be delighted that the charitable foundation established all those years ago is still providing great service for the people of greater Bristol.
The Grateful works closely with our partner organisations and with The Anchor and The Dolphin Societies. In January this year I met with their Presidents, Jenny Lacey and Joyshri Sarangi and we agreed to coordinate our activities to obtain the maximum benefit for the vulnerable elders in Bristol and support each other. I have also met up with Adam Rees, Director of Charitable Impact at St Monica Trust to coordinate existing and future activities and have taken part in meetings of Bristol Old Peoples Funding Alliance chaired by Roger Opie.
The Annual President's Appeal fund (collection 24 Oct- 14 Nov 2022), is dependent on the generosity of local people, their friends, local companies and Trusts for donations and legacies. The money raised is spent carefully and efficiently, and quickly when necessary, responding to immediate need without red tape as we did during Covid, to achieve the greatest impact. I trust, in The Queen's Platinum Jubilee year, all our wonderful previous donors, supporters and those who are our new supporters will be as generous as possible to help achieve a real platinum fundraising. My sincere thanks to you all in anticipation
Prof Bhupinder Sandhu OBE DSc (Hon) MD, FRCP,FRCPCH
President 2021/22
If you require any further information please contact
Rachel Nash on : [email protected]
or me on : [email protected].
What we've been up to
Find out more about how we've been making a difference.
Young at Heart Club
The Young at Heart Club recently enjoyed a visit from the Brigstowe Band.
The Harbour
Bhupinder recently visited The  Harbour, meeting with the CEO Natasha to find out more about their work.   She learned how their specialist counselling supports the mental wellbeing and independence of older people in Bristol.  Bhupinder says "After visiting The Harbour I now understand  better how your specialist counselling service supports the mental well-being of older people […]
Chinese Community Wellbeing Society
Our President Bhupinder recently  visited  the  Chinese Community  Wellbeing Society's educational seminar  on health issues followed by a healthy lunch. Bhupinder says "It was an inspiring event.  It was good to meet the helpers serving the meals, board members and to see the Chair and  voluntary translators  interacting with the participants. It was a very useful and […]
View all Organisations
The Three Presidents Meet
The picture shows the three presidents taken at the church service at Saint Matthews Church, Cotham on the 26th October 2022.
The three incoming presidents and the three outgoing presidents will be meeting on the 16th of January 2023 at Grateful President's house in order to make sure that all three societies work well together to maximise the impact of the money that's donated to them for improving the well-being of older, vulnerable people in and around Bristol.
Find Out More